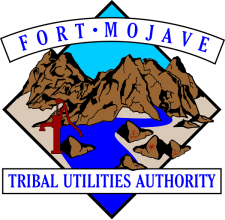 About Fmtua
The Fort Mojave Indian Tribe. The Beginning of FMTUA
The Fort Mojave Indian Tribe (FMIT) is one of only a handful of tribes in the United States that have established a tribally owned and operated water and wastewater utility. Fort Mojave Tribal Utilities Authority (FMTUA) was incorporated under a Tribal Charter authorized by the Fort Mojave Tribal Council in April 1988.
The Charter enumerates the purpose and powers of FMTUA, its initial assets, and the makeup of the FMTUA Board of Directors.
Visit Fort Mojave Indian Tribe Website
Fort Mojave Tribal Utilities Authority
FMTUA water and wastewater service to homes and businesses located within the Fort Mojave Indian Reservation, which stretches along the Colorado River in the area where California, Nevada, and Arizona meet. Additionally, the Authority is the provider of water and wastewater for the Avi Resort and Casino and the Mojave Crossing Events Center.
FMTUA has a staff that includes highly trained utility workers who install, operate, and maintain FMTUA water and waterlines.
These utility workers are critical for maintaining a high level of reliability and are on call 24 hours a day 365 days per year.
Contact Fort Mojave Tribal Utilities Authority